In-House Embroidery
and Printing



Eliminate downtime with fast supply of logoed workwear

In-House Embroidery
and Printing



Eliminate downtime with fast supply of logoed workwear
A company uniform builds brand awareness, evokes company pride and builds confidence in your customer base for your brand. Using the company logo on your workwear apparel creates an immediate visual representation of your brand. Employees should be aware of the image they express while wearing their uniform. For better or for worse, they are your brand ambassadors.


Why CleanlineTasman?
The problem is that typically NZ businesses buy workwear from one supplier then freight it to a local promotional shop who applies the logo then returns it to you - often taking well over 2 weeks to deliver!


As our branding process is done in-house, there is no need to send garments offsite.
Our customers tell us we have record fast turnaround of logoed workwear & apparel with most orders dispatched within 24-72 hours.
What type of logo should I use? Is there a difference?
Embroidered Logo

Workwear

Embroidery is the most popular option for branding your company work wear shirts and jumpers.
Whether it be a logo, design or just a name, this style gives a stitched quality, hard-wearing finish that will apply to almost any garment. All of our embroideries are reinforced with material backing and are double stitched, giving superior long-term durability and wear.
• Advantages: Excellent resistance to wear and abrasion and washable at high temperatures
• Quality look and feel for your corporate branding
• Can be applied to most fabrics and products including polo shirts, hoodies, hi-vis and jackets
Heat Press Logo

Workwear

A Heat Transfers machine is used to seal garments and thermoplastic materials together using heat, giving the effect of screen printing. This process is great for full-colour logos and names on your uniforms and allows you to keep details that may be lost on an embroidered or screen-printed logo. Large customers can order batches of transfers upfront and we will store them for you free of charge, then heat-seal them to your garments when you place an order.
Advantages:
• Fast and internal process for urgent needs
• Quality full-colour print, allows you to keep details lost in embroidery
• Ideal for Rainwear as it doesn't puncture the garment
Screen Print Logo

Workwear



Screen printing is your perfect solution to your larger logos and designs that you want applying to bulk quantities of garments. There is a minimum order quantity of 30 garments and allow for a 1-2 week turnaround.
Advantages:
• Very cost-effective for large orders
• Great for big, bold designs on smooth fabrics
• Allows for detailed designs like photos for a promotion
• Ideal for lightweight garments, i.e. Hi-vis singlets
Hard Hat Logo

Printing Services



Labels are one great way to brand helmets and available as full-colour logos. Printed at a maximum of 90mm wide depending on the shape of your logo. Clear transfers can only be printed if the helmet colour is white otherwise white sticker background should be selected to allow the colour of your logo to show.
Method:
• Vinyl Cut Print with one colour only - fast delivery
• Pad Printing is of higher quality and can have up to five colours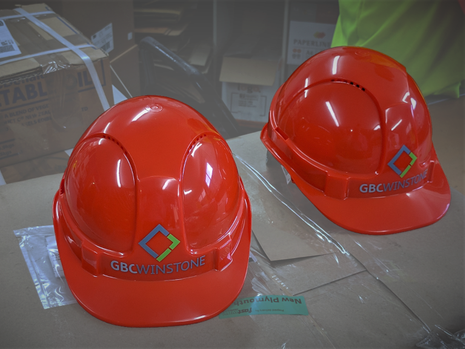 Usually, with the logoed caps, there would be a six week wait but here they are on my desk, 4 days after I ordered them. The quick delivery is much appreciated
Yesterday the shirts arrived, they look awesome can't believe how quick the whole process was, thank you very much.
We are very pleased with the quality of our logo printing and you were right, compared to the vests that have the yellow tinge, the printing is very good and I think it is the best we've seen yet!
Thanks for my uniform arrived this morning you guys are bl**dy Quick!! Yes the other company would take a month or so even longer.
How our process helps you;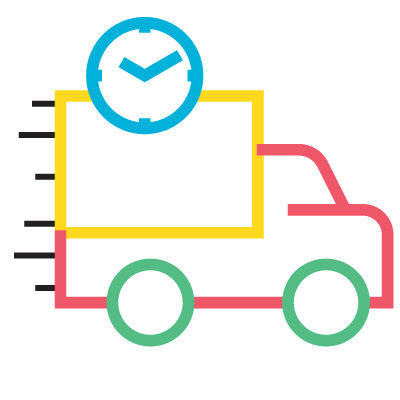 Faster turnaround with automation
We load the logo against pre-selected items for your account so all your web orders automatically get your logo and or staff names applied.
Consolidate suppliers with an in-house solution
Reduce hidden costs & speed up the entire ordering process with the supply of garments and branding all done in-house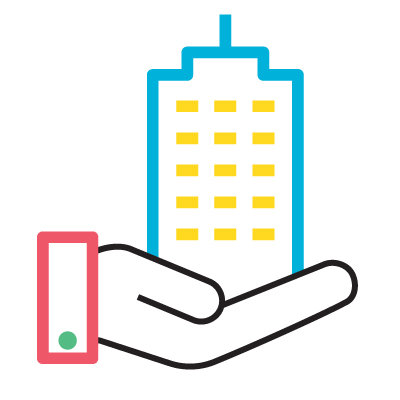 Increase supplier reliability & confidence
A full in-house solution means your goods and branding are all done under the responsibility of one account manager; this person is an in-house advocate and quality control of your company's brand.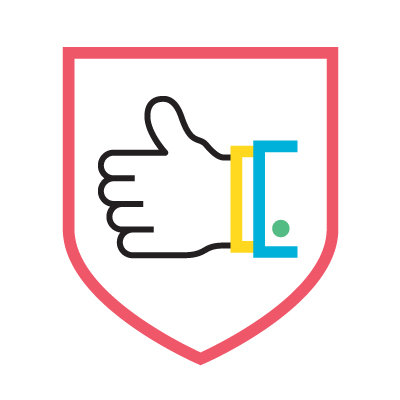 Protection of your brand
We help to protect your Companies brand image and prevent costly mistakes with all banding requiring pre-approval (physical or photographed sample). We also record every change, edit and approval in the one spot.
Considerations;
Think about how your logo will look on the material, the colour of the clothing and if it will be positioned to be seen by others. Try to get a strong contrast between logo and background colour, even if this means changing to a mono-logo.


Consider the size of your logo when branding
A Big, bold logo which suits a large jacket could look strange on a small jacket. Logo sizes need to work in proportion to the uniform garment so that it doesn't look too big or overlap other elements of the garment, such as the reflective strip on a hi-vis jacket. Our team can give you advice on the correct size of your logo.
Consider the desired visual result
Avoid seams, printing or stitching over a seam almost always looks untidy.
Don't brand your pockets, A breast pocket might seem the ideal position for an embroidered logo, but unfortunately the machine hoop/frame won't fit inside a pocket, it would need to be placed on the inside of the garment, which would mean stitching the pocket all the way through.It is possible to place your branding on sleeves that don't have seams.
If your workers throw on a hi-vis vest, the logo is still visible on the short/jersey sleeve. Remember the logo can't be positioned down the entire length of the sleeve because the bottom of the sleeve is too narrow.
Do you order once a year in one bulk roll-out or by wear and tear?
Some branding methods are better for large production runs, and some are better for smaller amounts. So if you need 10 shirts or 1000 shirts this will influence the best branding method we offer you.
How much will my embroidery cost?
We calculate the cost of your embroidery based on the number of stitches used. The minimum charge is $5. Background colours and the overall size are the most common cost increases. To get a price for your logo, please submit the design here, and we will be happy to quote it for you.
What are the standard setup charges for company logos?
Embroidery: Typically there is a One-Off charge of $70 to digitise your logo and proof it, but this can vary on the detail of the logo and the order size. There are no additional set-up costs after the initial order.
Screen-printing & Heat-seal: The set-up costs for screen-printing and heat seal logos are dependent on the number of colours in your logo.
How long will it take?
Embroidery: 3 – 7 days from design approval.
Transfers: 3 – 7 days from design approval.
First order/ No stock: 3 - 10 days.
In-stock/ subsequent orders: 2 – 5 days.
* Use 500+ logoed garments annually? For contracted customers we may be able to hold pre-logoed garments in stock for immediate despatch upon order.
What artwork do I need to supply for setup?
It is much easier if your logo artwork is supplied in one of the following formats to get the best result – EPS. AI. PDF.
Embroidered logos can be set-up from jpeg, bitmap files.

Our company logo has changed, can I change/remove our artwork
Yes you can change your artwork; however this may incur a small edit fee. The fee depends on what the alterations are and whether you had pre-done branding (by arrangement) held in stock.

What will our logo look like?
We will colour-match fabrics as closely as possible to your corporate image or logo and often make adjustments in our image software to meet your requirements.
If your logo has many colours and colour fading, such as containing a photo type graphic, a branding method such as digital printing, will give a photographic quality image. If your logo is simple such as a line of text with a symbol, then screen printing or digitally cut vinyl may be a good choice.
Other very complicated logos such as badges look great when embroidered.
What position or where can add our logo on any garment?
Some branding methods are not suitable for certain branding positions. Typically, our customers want a company logo on the back in the centre then again on the front left of chest and a First Name & Surname on their right breast of their Overall, polo shirt/jumper/jacket. Other less usual positions include just about the hemline, the shirt sleeve and above a trouser cargo pocket. Embroidery requires access to the area to be embroidered, so some small pockets on bags cannot be embroidered, but screen printing your logo on the side of a gear bag looks excellent. It is possible to brand helmets. This can be done with helmet stickers, or our manufacturers can pad print directly onto the surface of the helmet.
Do fabrics types matter?
Some fabrics or materials will provide a higher quality result than others. A polar fleece, for example, is difficult to print on with its uneven surface, so embroidery is the best option. For a stretchy shirt printing can be easier.
Again, it's best to speak to ask our branding team about how different fabrics will affect the quality of the result.